Chart: Routes towards engagement and marriage (North Africa, the Middle East and South East Asia)
Written by aery on mei 16, 2014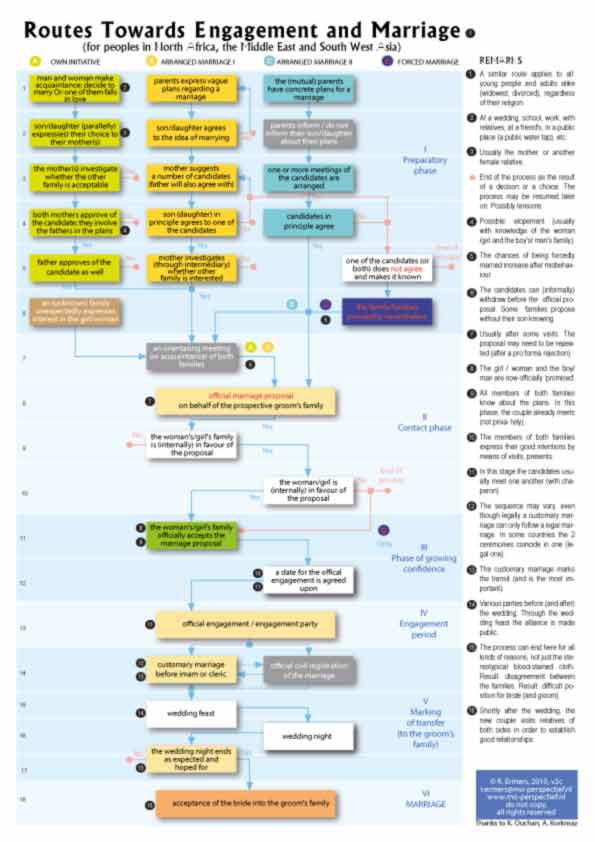 (Routekaart voor verloving en huwelijk voor het Midden-Oosten, Engelse versie)
This chart shows the roads that most people in the Middle East, regardless of their religion, follow to their engagement and marriage. With the chart as a reference, it will be more easy to find adequate questions to ask your client regarding their case and come earlier to the essence of their problem.
Furthermore, the chart will help you discuss more efficiently your client's case with your colleagues. For example, the chart shows in which instances it is possible to speak of a forced marriage.
In the right hands, this chart is an invaluable aid for all those who are dealing with problems around marriages of people in the Middle East, North Africa and South West Asia. Further available in Dutch, Turkish and Arabic.
Versie: 2b, 2010
Posted Under: